Split Transactions

Price: $34 This add-on is included in the Premium Bundleopen in new window.
Description
The Split Transactions add-on allows you to split a single transaction into different categories. Thus, each part of the split amount will contribute to its own category in reports and charts.
Installation
After you have received the archive with the add-on, make sure that the Money Manageropen in new window plugin is installed and activated.
After that, follow the instructionsopen in new window to install and activate the add-on.
Usage
After installing the add-on, when editing a transaction, you will be able to set several categories for this transaction with a separate amount for each category.
Adding category to transaction
Open any transaction for editing or add a new one.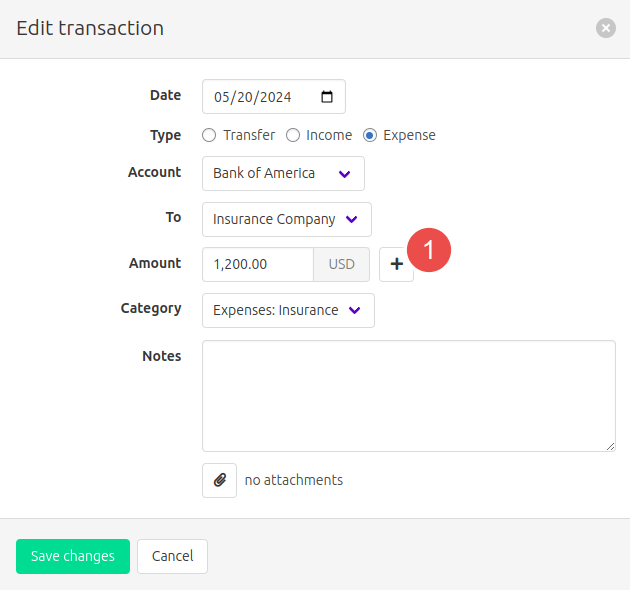 In the Category field, click the + button1️⃣ to add a new entry. This will change the display of the field.

Now the amount is displayed next to the category. An additional row2️⃣ has appeared where you can specify another category and its corresponding amount.
You can add an unlimited number of categories by clicking the + button3️⃣. To delete an unnecessary entry, click on the cross at the end of the row.

It's worth noting that in multi-category mode, you cannot edit the main Amount4️⃣ field. Instead, it is automatically calculated as the sum of all category amounts.
Display in reports
The result of using multiple categories within a single transaction is that in all reports and charts, each portion of the split amount will be accounted separately within its category. This, for example, will help you to further categorize your spending and keep track of where your money goes.
Change log
1.0.0 | September 25, 2023