Extended Reports

Price: $39 This add-on is included in the Premium Bundleopen in new window.
Description
The Extended Reports add-on brings premium functionality to reports. The add-on is constantly evolving, providing you with new useful features.
Installation
After you have received the archive with the add-on, make sure that the Money Manageropen in new window plugin is installed and activated.
After that, follow the instructionsopen in new window to install and activate the add-on.
Usage
The premium features that the add-on provides are described below.
Income & Expenses report
With the Extended Reports add-on, you can choose an unlimited number of periods and compare income and expenses data for different years.
Click the plus button1️⃣ to add a new period.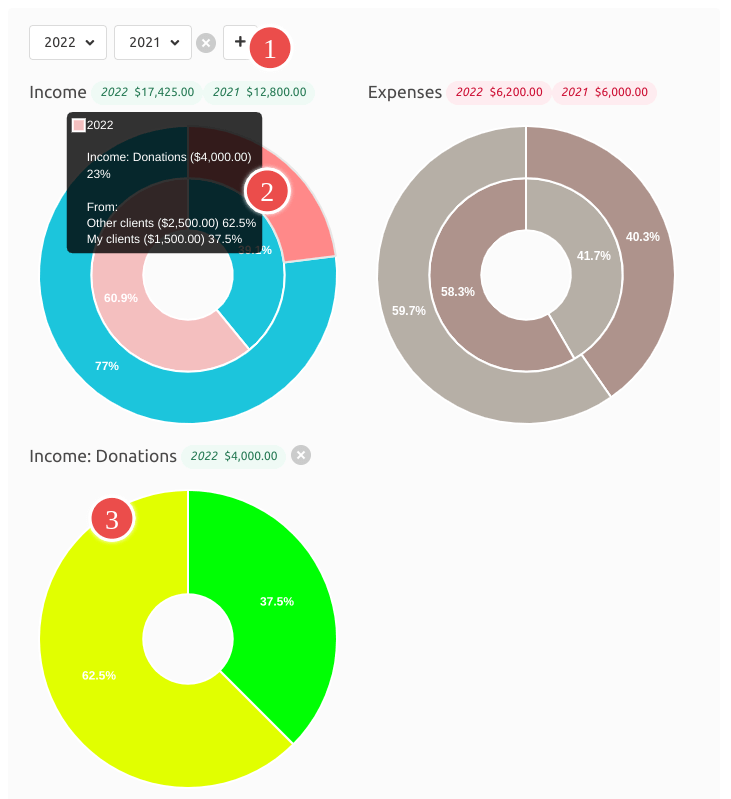 When you hover over any part of the chart, a tooltip2️⃣ shows which period the data belongs to, as well as which parties have contributed to the amount of a particular category.
If you click on a part of the chart, the data from the tooltip will be displayed as a new chart3️⃣ below.
Budget
With the Extended Reports add-on, you have the ability to specify your monthly budget and then compare how much your real income and expenses differ from the planned ones.
To work with the budget, go to the Cash Flow section. Make sure that the chart is in the All accounts1️⃣ mode and then click the Show budget2️⃣ button.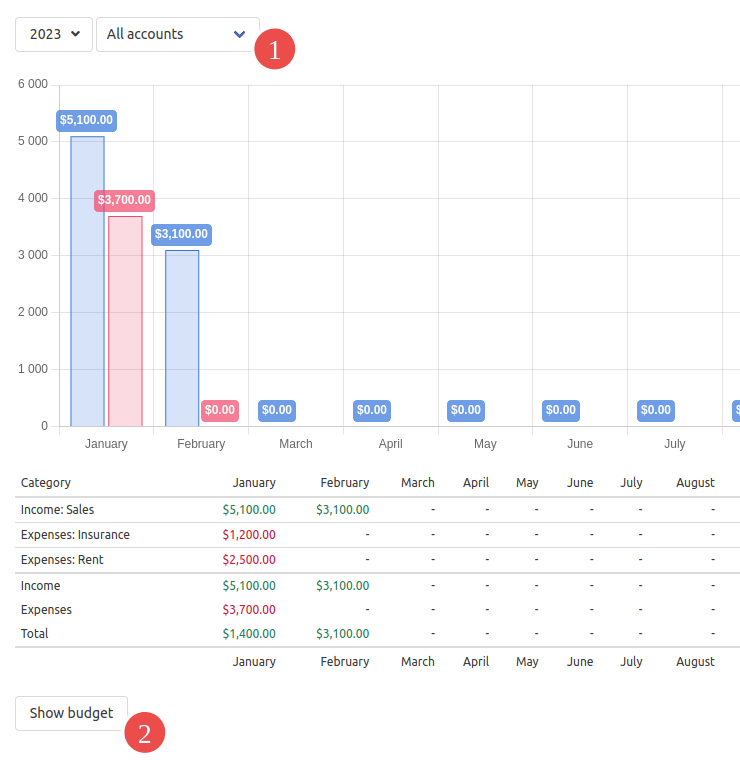 Then click on the Edit budget3️⃣ button to enter your budget details.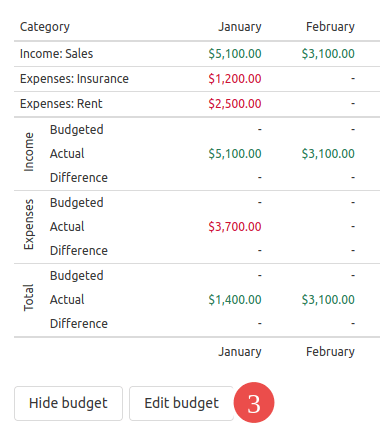 In the pop-up form, fill in the fields with the amounts of planned income and expenses for each month4️⃣. Then click the Save changes5️⃣ button to save the data.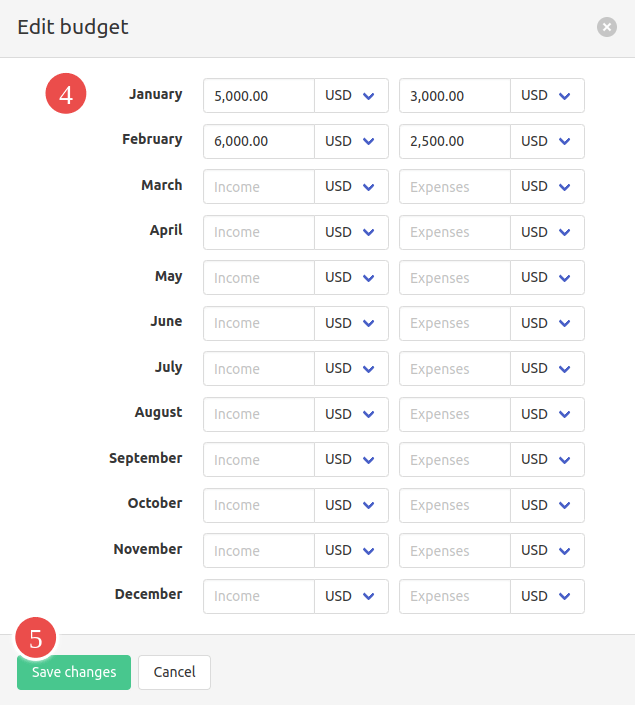 In the summary lines of the report, you can now see the Budgeted amounts of income and expenses and the Actual values for each month. The Difference shows how many percent the actual values are higher or lower than planned.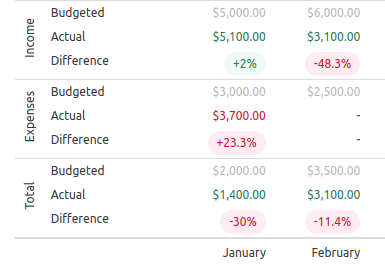 TIP
If you hover over the percentages, you can see the absolute values of the difference.
Change log
1.2.0 | February 14, 2023
1.1.0 | November 28, 2022
Added the ability to manage the budget
1.0.0 | July 8, 2022